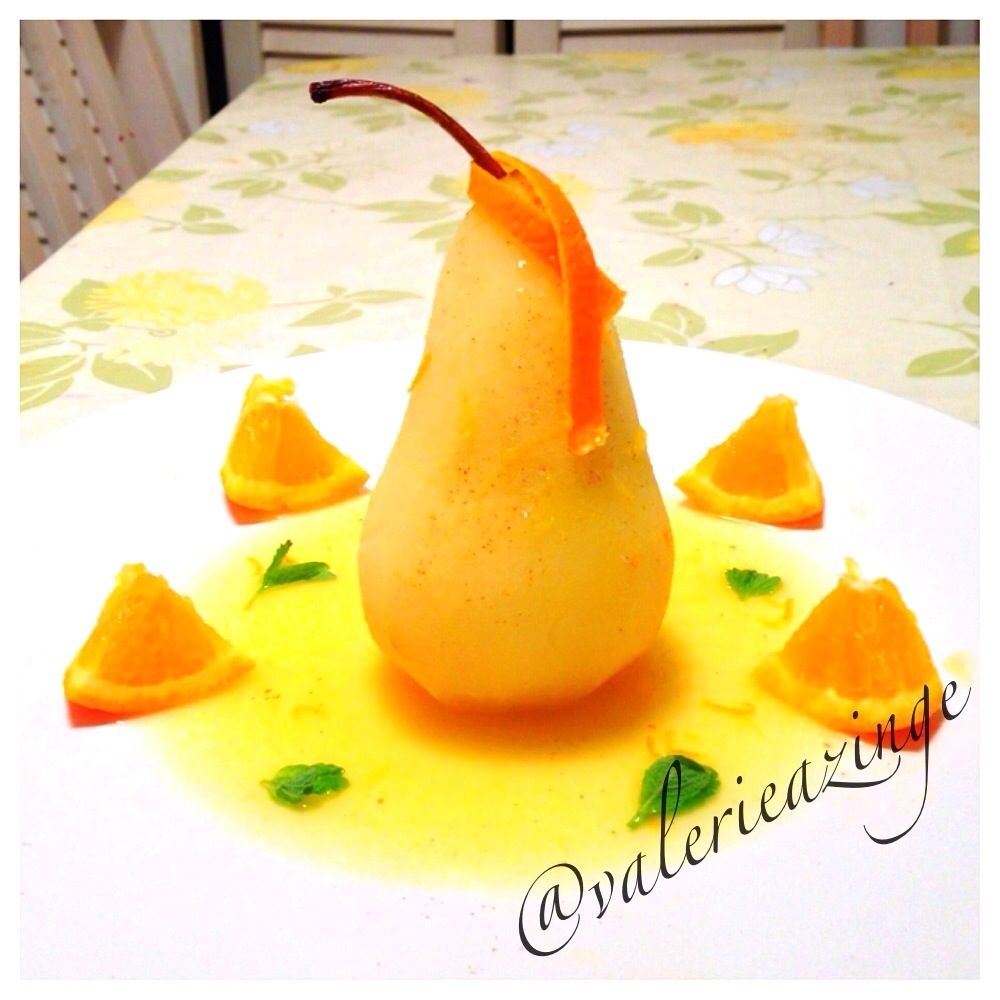 The weather was amazing today! 22°C and lots of sunshine, but the sad part about this beautiful weather was that I had to work, so I was indoors for most of my day 🙁 However, it's friday night and I wanted to compensate myself with a nice but healthy treat since I missed out on all that good sun, so I made these! One word, MORE!
Recipe: serves 2
2 cups water
2 cups freshly squeezed orange juice (from orange)
1 organic Bosc or barret pear
1/4 tsp ground cinnamon
A dash of ground ginger
A dash of nutmeg
Orange zest (for topping)
First, peel the skin of your pear and core it.
Add pear and all ingredients into a small skillet and cover the top with parchment or foil paper (this will prevent it from browning)
Let pear simmer in mixture for 30 minutes or until pear is soft over medium heat.
When pear is ready, set aside and let the mixture simmer on low heat for 3-5 minutes.
Top with additional cinnamon and orange zest when ready.