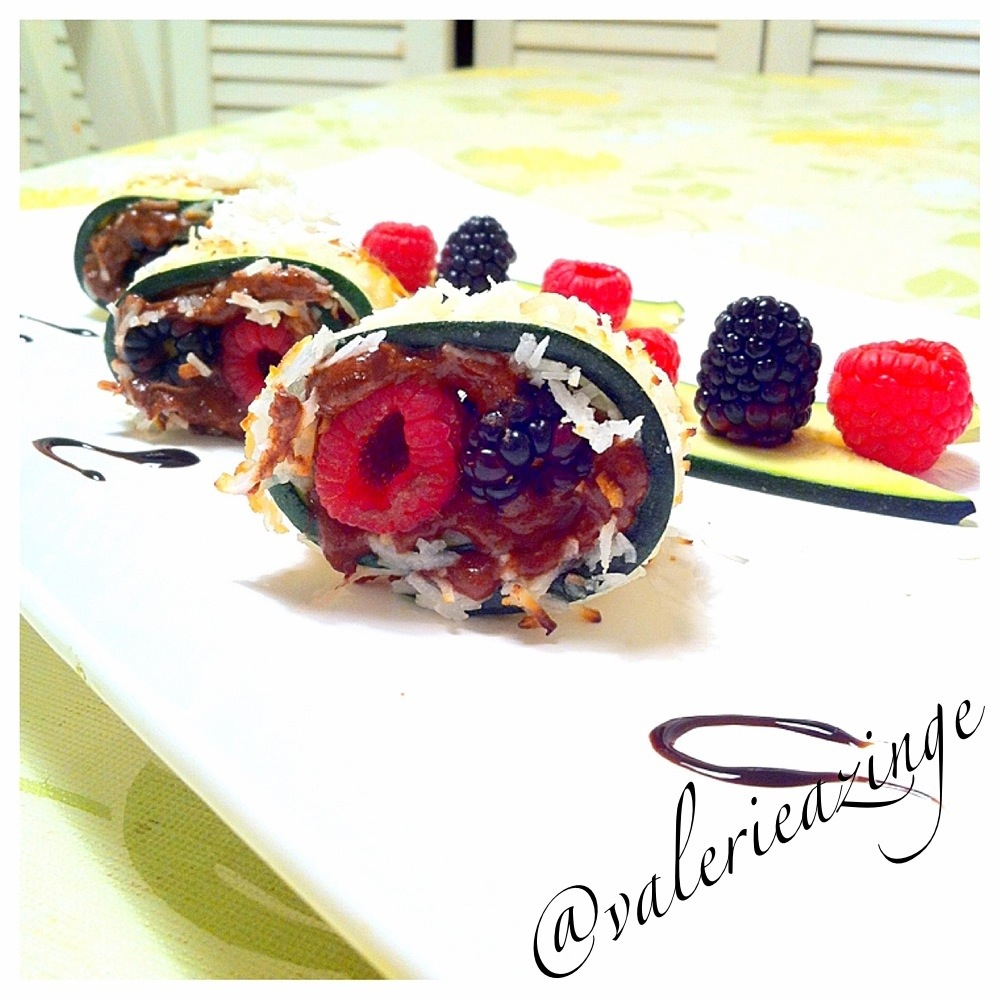 TGIF BABY! I'm so happy it's friday because my weekend is going to be packed with awesomeness! It's the super bowl weekend (go Baltimore!), UFC fights (Edgar for the win!) and my favourite show of all time The Walking Dead is coming back for some Zombie action. So tell me, what else can a girl ask for? Well you should definitely ask for these dessert rolls! I know zucchini is a vegetable but it has a sweet flavour once it passes through heat. Plus the flavour from the zucchini works well with the chocolate mousse. This is also a great super bowl treat idea!
Recipe:
For zucchini crust:
1 medium zucchini
1/3 cup unsweetened coconut flakes
1 large organic cage free egg white
Coconut oil (for frying)
For filling:
1 small ripe banana
2 tbsp organic raw cacao powder
1/4 tsp organic pure vanilla extract
1 organic stevia sachet
1/4 cup organic berries
Slice zucchini into thin slices with a mandolin knife, but be careful! They are quite sharp and could be dangerous if not used properly. Alternatively, you can use a potato peeler.
Dip zucchini slices in egg whites and coconut flakes and fry both sides on a non stick skillet with coconut oil over medium heat, (about 10 seconds per side).
Set zucchini slices aside and prepare filling. To prepare filling, toss all filling ingredients into a food processor and puree until smooth.
Spread filling on zucchini slices and roll with berries of choice, (i used raspberries and blackberries) and enjoy!